BIOGRAPHY
DAMIEN FOURGEAUD – DESIGNER – PARIS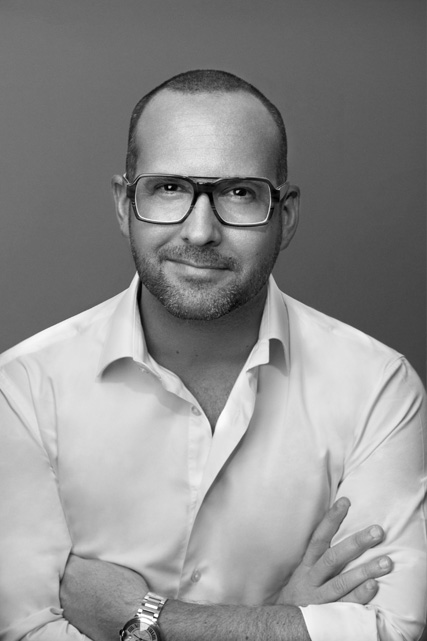 Damien Fourgeaud
Sr Watches & Eyewear Product Designer – Consultant – DA
After his graduation at Créapole in Paris (one of the best French design school) as Industrial Product Designer, he starts working at 21 years old for Christian Dior in Paris at the Head Office Avenue Montaigne in Paris. During two years he'll work for John Galliano and Hedi Slimane as Watches and Eye Glasses Designer. A few years later, his passion for surfing and its industry led him to join in Hossegor and St Jean de Luz, the No. 1 worldwide Surfwear / Outdoor company, Quiksilver, as Watches and Sunglasses Global designer for Roxy & Quiksilver. With those two brands, he had the chance to work with a worldwide vision for the European, American and even Pacific market. After four amazing years working for Quiksilver, O'Neill (one of the main Quiksilver competitors) hires him to work at their headquarter near Amsterdam to redynamise and redefine the footwear and luggage product ranges. His experience becoming more and more bigger, he's promoted as Associated product Director in charge of the identity policy of the Group and the communication between design and marketing, reporting directly to the worldwide Chief Executive of O'Neill.
In late 2009, he decided to create his own design studio to propose his experience and talent to brands willing make the difference, stand up and assigned the style of their future optics, solars and watches collections.
In 2011, a growing success:
Lissac contacts him to develop and take care of a new concept: an exclusive service to create tailor-made eyeglasses frames for the stars and the VIP's. A Pure Creative Experience between someone who wants unique eyeglasses and an experienced and talented designer here to accompany him.
In 2012, many international luxurious brands contacted him to design their eyewear collections like Christian Lacroix, Bally, Carven. The brand Damien Fourgeaud is now a labe of quality like for exemple OriginEyes, brand specialized in wood and horn frames.The founder asked him to use his name branded in Origineyes products inside of his new collection design by DF. DF continue the "Mezzanine of Lissac", growing success which put DF as the french designer specialized in tailor made frames.
DF launch his own eyewear collection made in France during the Silmo show in Paris.
In 2013, DF launch with few friends and open two optical stores in Paris: Optics & co who become after The Eyeshowroom. He collabore with FOB, new french brand of pocket watches high end and trendy. His work with the tailor made concept La Mezzanine de Lissac is a success again. His signature Damien Fourgeaud Designer – Paris is placed on all the exclusive frames of Lissac since 2011 and on Origineyes too.
In 2014, next to the tailor made eyewear concept with Lissac, and the Origineyes development, news deals are signed: Cébé, Kikies, Elarie (eyewear digital), Jimmy Fairly, Fossil, and confidential brands.
In 2015, DF continue with Lissac and the concept become Le Studio lissac with new TV spot and press events. Also with Jimmy Fairly, Origineyes (4th collection), Cébé with two new styles (Miami & Chicago), and Eco & logic with Elarie.
He met Jenny Collinet and Delphine Crech Riou, founder of the french brand of brasilians bracelets HIPANEMA/AMENAPIH, to design and launch their first eyewear collection hand made in France.
He signed with Kikies, a fresh & french new brand founded by Nicolas Emeriau and Camille Weber to redesign the famous mountain frame, in 3 different styles with a concept ultra positive!
Dates :
2016: Le Studio Lissac, Origineyes, Kikies, Rochas, new collection DF… coming soon!
2015: Le Studio Lissac, Origineyes, Kikies, Hipanema / Amenapih, Cébé, Rochas (Interparfums) (Watches & eyewear), Vuarnet, confidential project.
2014: Mezzanine de LIssac, Origineyes, Cébé, ELARIE, KIKIES, JIMMY FAIRLY, FOSSIL (Skagen)
2013 : two optical concept stores in paris: Optics & Co. / collaboration Fob Paris / Mezzanine Lissac / confidential brands collaboration
2012 : Launch Damien Fourgeaud's eyewear collection / Mezzanine Lissac / Christian Lacroix / Bally / OriginEyes
2011 : Lissac concept « sur mesure » / Bluetronic / Smiley (Eyewear & identity)
2010 : Opal / Oxbow / Daniel Hechter / the Jober  (Eyewear)
2009 : Cébé/ Blackdice/ Skat (watch & eyewear)
Juin 2009 : SurferDeluxe® label/brand creation
2007- juin 2009 : O'Neill (footwear & identity)
2003-2007 : Quiksilver & Roxy (watch & eyewear)
2001-2003 : Christian Dior (watch & eyewear)